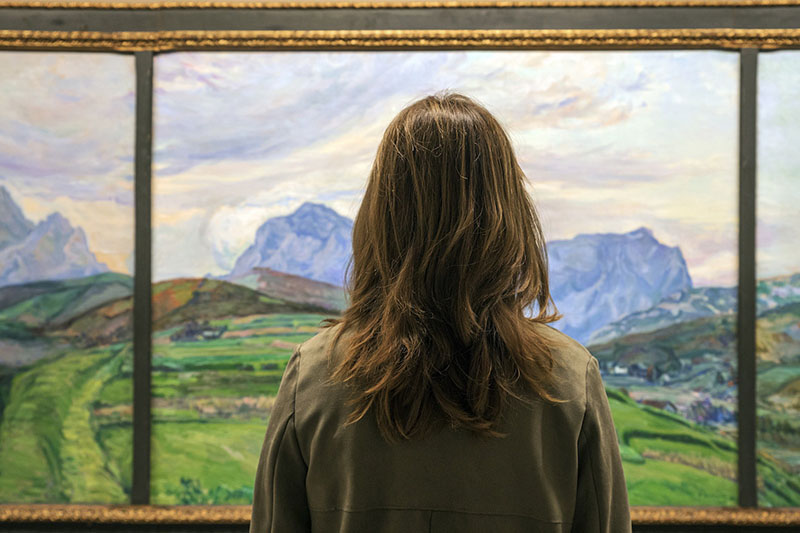 30 Nov

The Basque Country in Art
The Basque Country is a land with a great natural and cultural treasure trove. It has many contrasting landscapes: Atlantic, Mediterranean, mountains and flat expanses; they all change as the seasons change. A diversity which has conditioned the customs and beliefs of every nook and cranny, and which painters have depicted on their canvasses down through the centuries.
Visiting one of the large Basque galleries showing these scenes, and then going to see them (or carrying out the process the other way round, starting with the scenes that inspired the artists) is an educational exercise to delve deep into the culture and transformation of the Basque Country since these works were created.
The two photos below show the Urkiola limestone rock barrier. The painting was executed by the famous impressionist Fernando de Amárica in 1917, at this location he loved to paint so much, due to the beauty of this natural frontier, and its proximity to his home town of Vitoria-Gasteiz.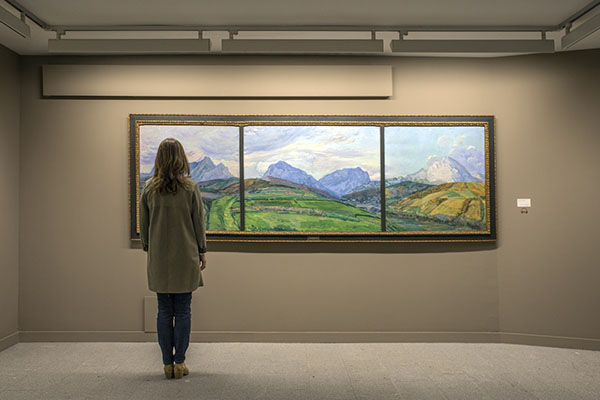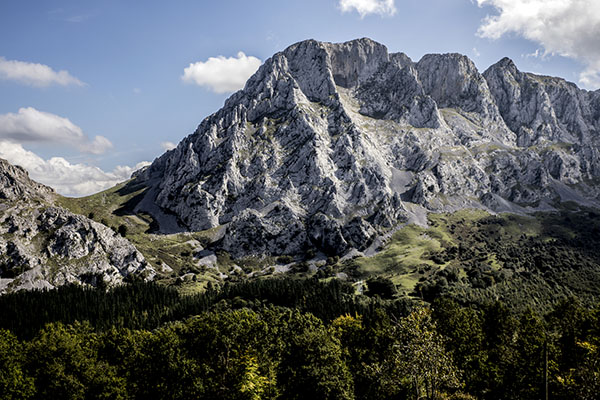 The Las puertas de Bizkaia triptych is part of a collection at the Álava Fine Arts Museum in Vitoria-Gasteiz, the capital of the Basque Country. It is on show alongside other works by Amárica of adjoining valleys, just as green and rocky, and also Rioja Alavesa, more Mediterranean in appearance, but just as Basque.
With the triptych still in our mind's eye, we can be at the location where Amárica painted it in barely half an hour from Vitoria-Gasteiz, to see it first-hand and appreciate its evolution. In 1989 this area was transformed into the Urkiola Nature Park.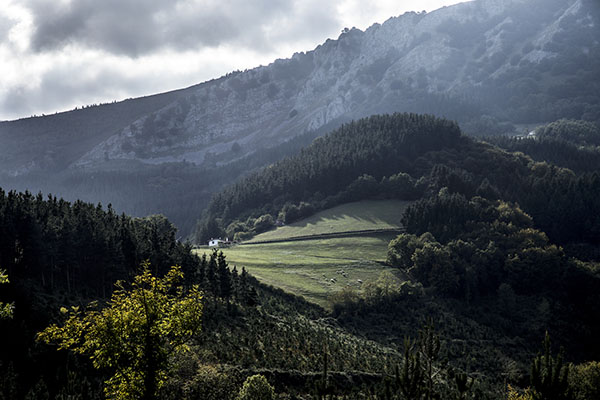 Turning to Basque traditions, the same exercise may be carried out with works depicting popular celebrations, such as religious processions with dancers and gastronomy. One such example is Ezpatadantzariak (dancers carrying swords), a 1913 oil painting by Aurelio Arteta, also in the Vitoria-Gasteiz Fine Arts Museum collection The ezpatadantza, or sword dance, is one of the most popular performed by dantzaris or Basque dancers.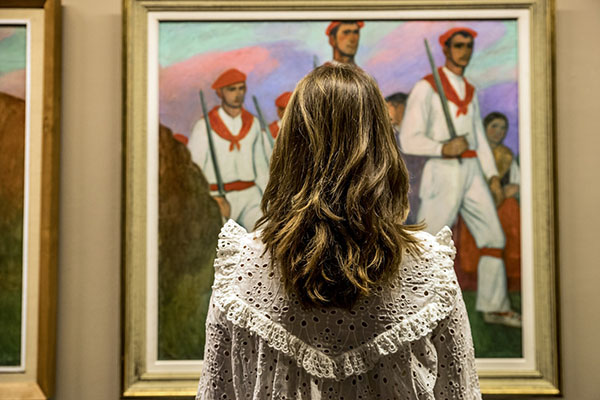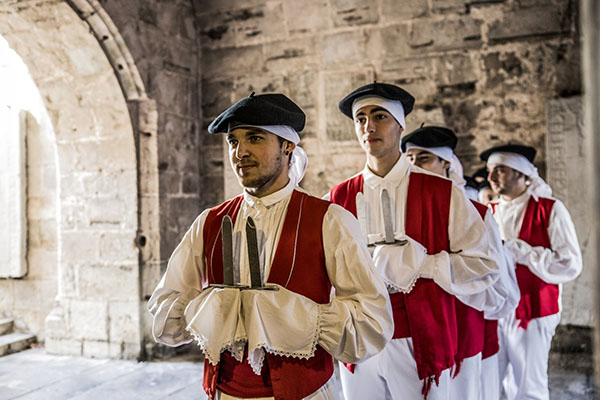 There is no consensus as to the origins and meaning of the ezpatadantza, but no one disputes that this is the oldest dance ritual in the territory of Gipuzkoa, according to dancers' group Dantzan Folklorist Juan Ignacio Iztueta claims the dance is a demonstration that, faced with the threat of invasion, the people of Gipuzkoa gathered to fight, "in a joyous dance to the sound of their "atabal" and "tamboril" drums, moving against enemies to run them out of their territory".
Historian Pablo Gorosabel believes it is "the prior offering by warriors to the Virgin before setting out on their military expeditions, or in gratitude for their wars after they had returned victorious".
In some locations, the ezpatadantza is danced in churches, as is the case in Saint Jean de Luz during theannual fiesta of the Order of Basque Corsairs, one of my proposals for a walk in Iparralde.
***